Hip!
The invasion
The creature
Undeniably extraterrestrial!
Inspired by the discovery of the planet HIP!, Jambette's designers present to you their part insect, part robot, extraterrestrial bio-creatures—the brand new climbers of the Hip! Collection.
Discover the achievements of Hip!
Hip! The pinnacle of Jambette to date!
Fun features
Technical features
Age group : 5 to 12 years old
Capacity : 16 children
Fall height : 84 inches (2.1 meters)
Material features
Aluminium frame
Bi-coloured high-density polyethylene (HDPE) panels
Stainless steel hardware
UV resistant, Z-Series polyester powder paint
Polyurethane covered, galvanized steel cables
Plan view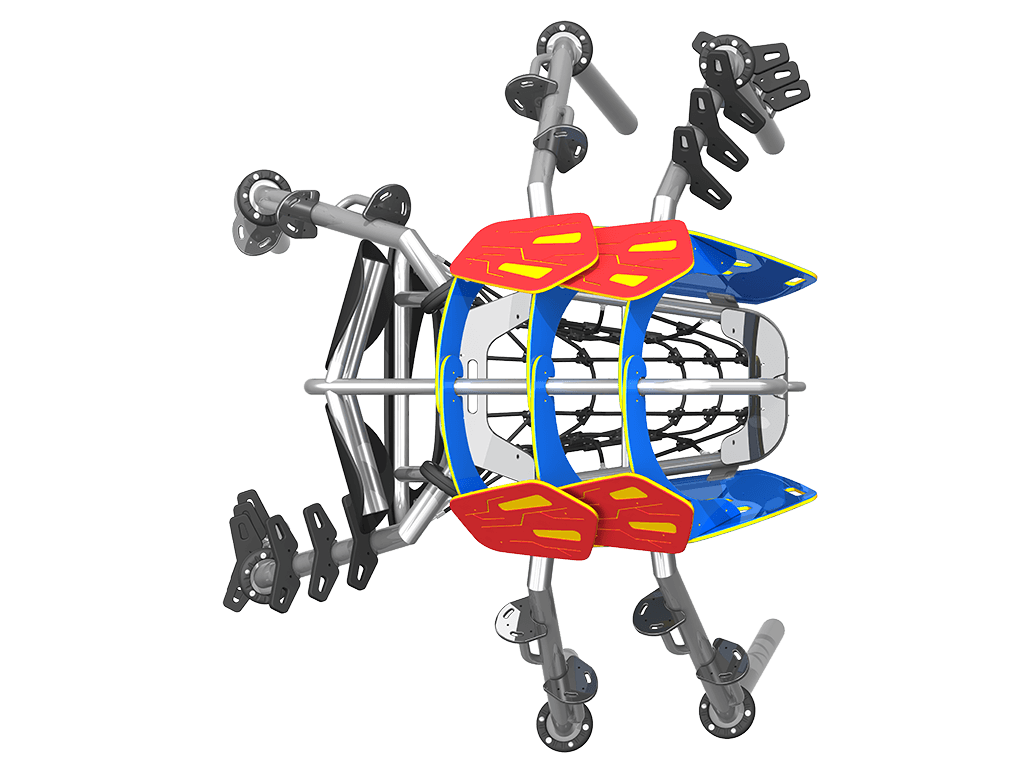 Elevation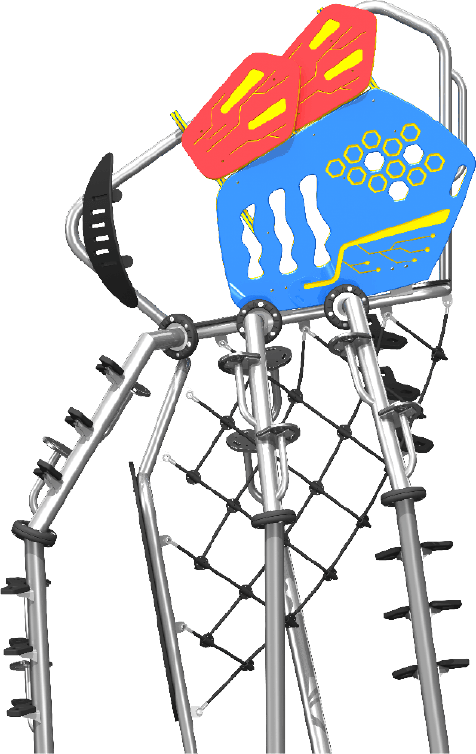 The CAN/CSA Z-614 Standards requires installation on a cushioning surface and compliance with clearance distances during installation.
Among the collection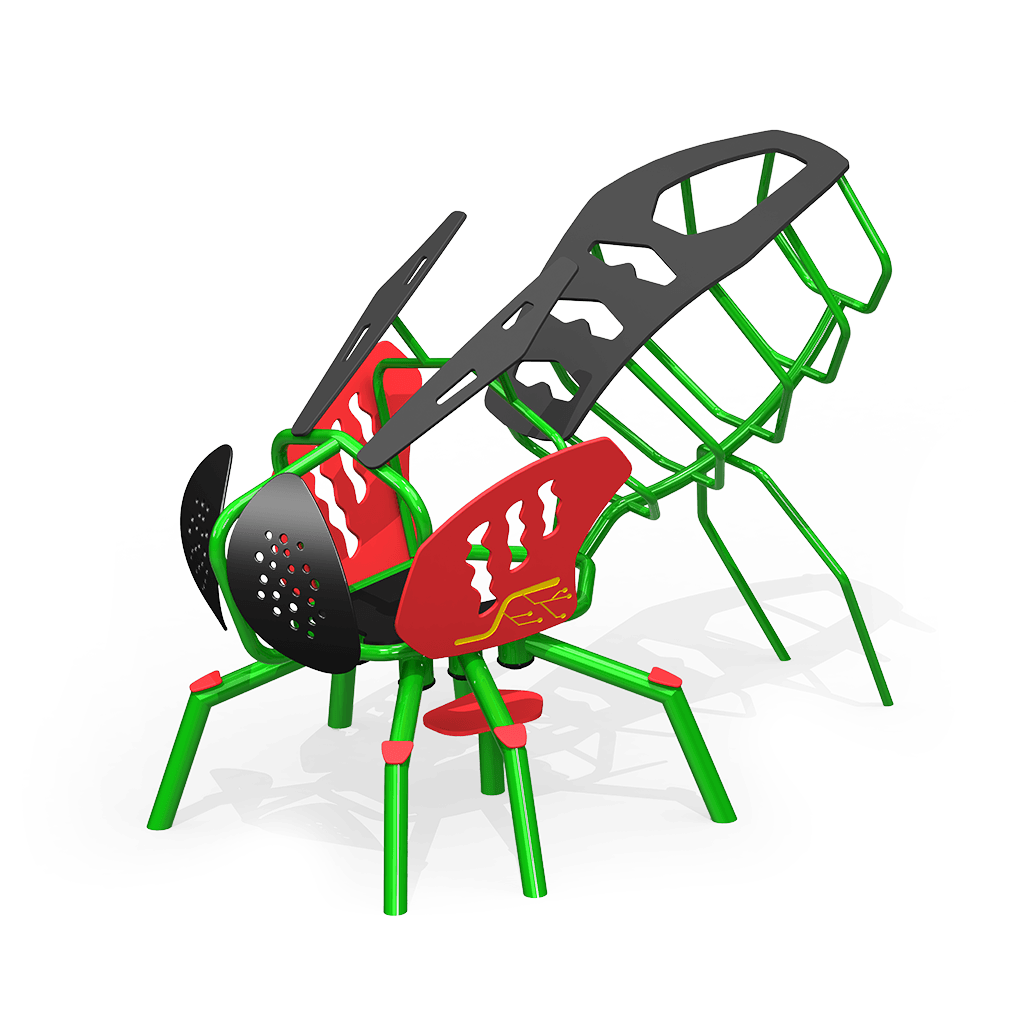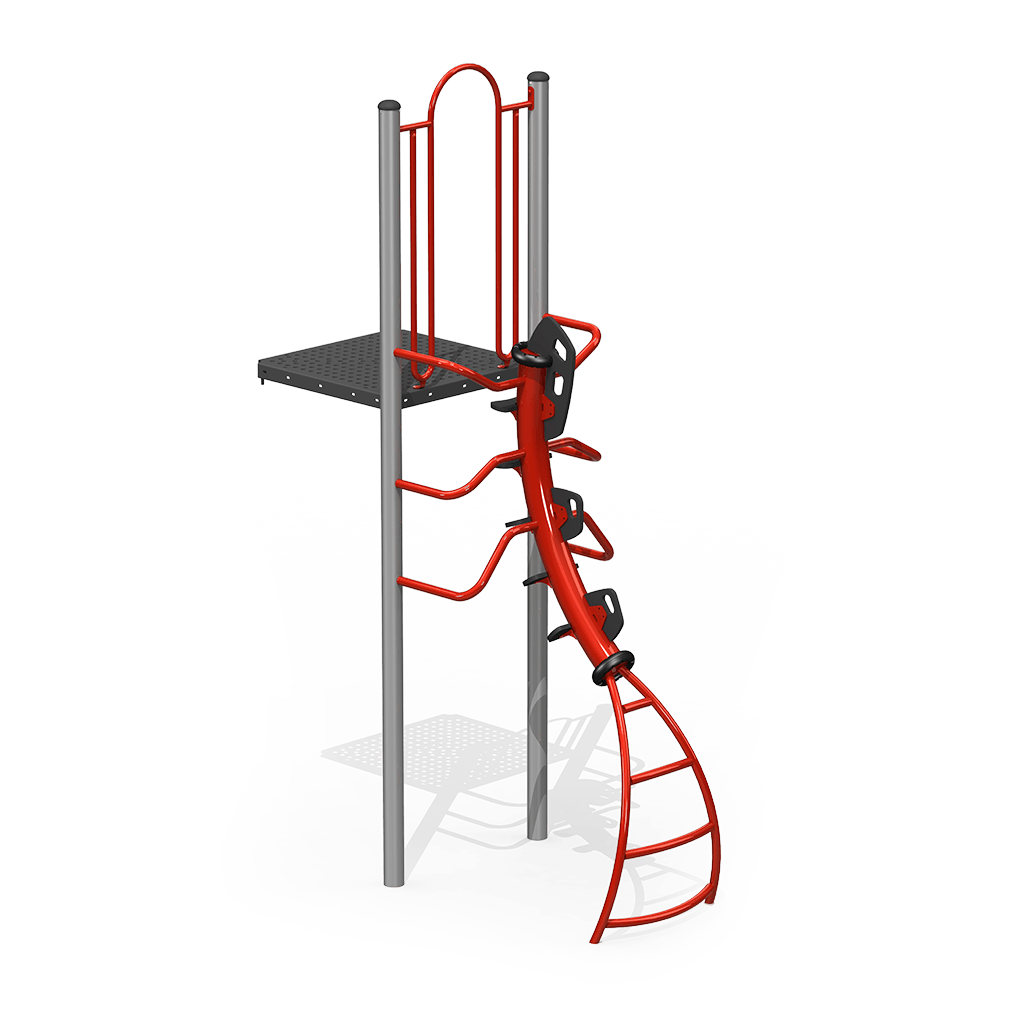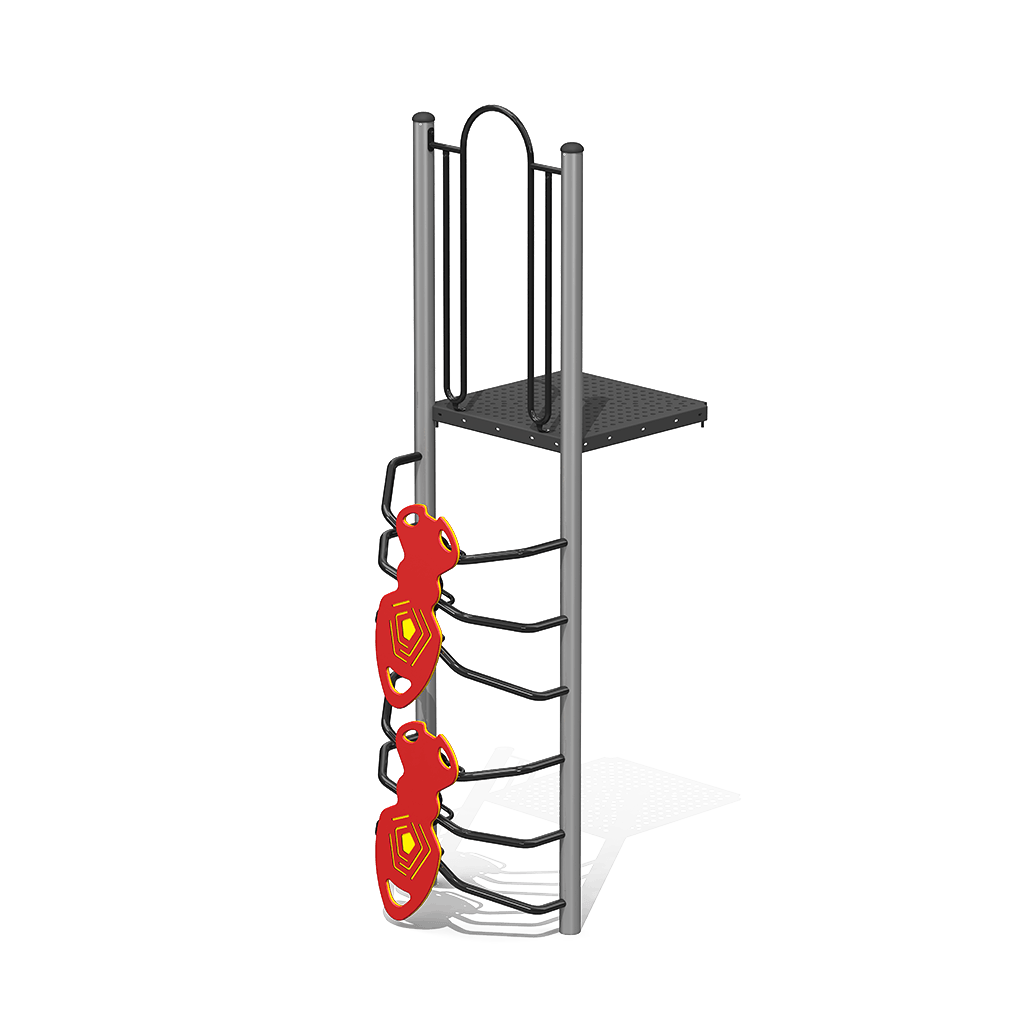 The components of the Hip! collection play structures include super climbers, intermediate climbers, accent components such as roofs, panels, post toppers and more! They are compatible with the popular J3 modular system and are available for children 18 months to 12 years old.